Newell Pioneer Village offers a number of community events throughout the year! Our public events are listed below, if you would like to host an event at our complex, please contact Ellen Crauthers our Museum Director.
Presidents' Day Event: Saturday, February 19, 2022, 1:00 PM. "Mary Pickersgill and the Star-Spangled Banner."
The Oregon State Society of the Daughters of the American Revolution (OSSDAR) invites you to
come join in a Presidents' Day Weekend event. On February 19th at 1PM in the Pioneer Mother's Cabin
at Newell Pioneer Village, Linda Chatfield will be interpreting "Mary Pickersgill and the Star-
Spangled Banner".
Mrs. Chatfield, a talented interpretive educator, will take us on a journey back in time to
the life of a widowed single mother in 1813 who made her living as a ship and signal flag
maker. As Baltimore, MD, prepared for war, a garrison flag was ordered for Fort McHenry. The
flag Mrs. Pickersgill made became legendary. But this isn't the end of the story, not by far.
Join us for an hour of entertaining educational enjoyment at Newell Pioneer Village, 8089 Champoeg Rd NE, St. Paul, OR, just west of Champoeg Heritage State Park. A suggested $5.00 donation is requested at the door to benefit Newell Pioneer Village. This event will be staffed by Champoeg Chapter DAR. For more information or to reserve a seat please email
champoegdar@gmail.com
.
Celebrate Robert Newell's Birthday:  Saturday, March 26, 2022
11:00 AM – 3:00 PM. Regular admission.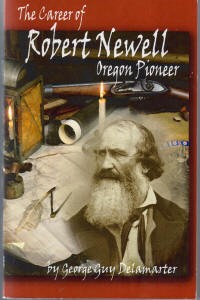 Robert Newell, Oregon Pioneer
---
 

Mothers Day Tea:  Saturday, May 7, 2022  1:00 PM – 3:00 PM

 
$40 by reservation: Email or call to reserve your seat.   
Join us for a delicious catered tea as we celebrate the women in our lives, both  family and friends!  Contact info@newellpioneervillage.com to make your reservations today.  Seating is limited.  
---
Old Fashioned 4th

of July Celebration

:

 

Monday, July 4, 2022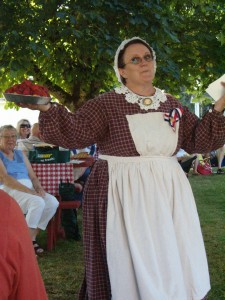 Outdoor Patriotic Celebration – free!! Event includes a patriotic program with music, food, and a home-baked pie contest and auction.        YUMMY & FUN!!!
---
Christmas in July Market

: 

Sunday, July 17, 2022, 11:00 AM – 4:00 PM. Outdoor market – free to visitors! Regular admission for museum tours.

Beat the Christmas rush and find the perfect gift for someone on your list – or yourself.  Outside event.
Rent a space to sell your wares! Email or call to reserve your spot. $20 for 10×10 space; $25 to include a table.  Don't

delay; sign up today!!!   

Exhibitors – Reservation Form
---
VILLAGE FAIRE: Saturday, September 17, 2022, 11:00 AM – 3:00 PM
FUN FOR THE WHOLE FAMILY! Enjoy a FREE living history event with reenactors, artisans, and live music as we share a bit of pioneer life in our historic museum complex.  Wander through the village and watch artisans, use a quill pen in the school house, learn about pioneer toys, and best of all, try some pioneer chores!!  See what's new in the General Store and be sure to bring some coin to purchase a bit to eat.  You will not want to miss this chance to experience life in the 1850's!
Please join us for this wonderful event in 2022!!!
---

HARVEST DINNER: Saturday, November 19, 2022, 1:30 – 4:30 PM   
$50 by Reservation    Join us for an afternoon with traditional Thanksgiving food and wonderful company. Our annual Harvest Dinner is one of our most popular events –  join us with your friends and family! Contact info@newellpioneervillage.com to make your reservations for 2022.  
---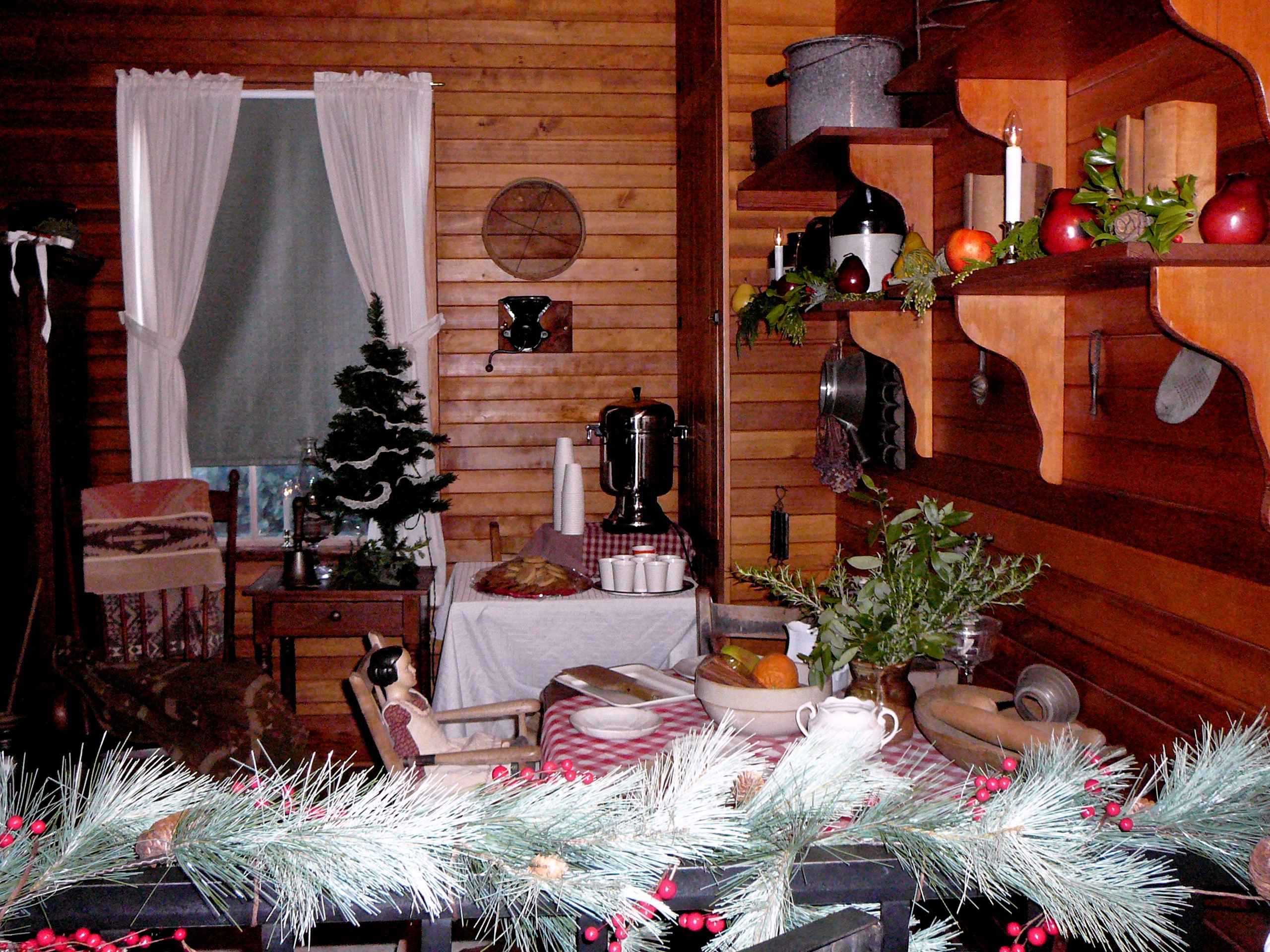 Candlelight Tour: Saturday,    December 3, 2022  3:30 – 6:00 PM
Regular Admission:  $6/adults; $5 Seniors/DAR/AAA; $3/children 12 & under
The holiday cheer is here! Tour our museums as candlelight gives us a glimpse into the past. Watch as our historical reenactors recreate the mid-1800s Christmas.  There are even some special activities for kids – cookie decorating in the cabin and stringing cranberries and popcorn for the tree in the schoolhouse. 
---

Yuletide Teas:  Friday, December 9 and Saturday, December 10, 2022 1:00 – 3:00 PM   
$45 by reservation                      
Enjoy our annual Yuletide Tea at the Newell House, decked out in Christmas splendor by Oregon State DAR Chapters.    The sumptuous four-course tea will be served in the dining room.  Live musical entertainment! Contact info@newellpioneervillage.com to make your reservations for 2022.